 Total workspace innovation.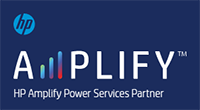 From core computing, mobility, performance computing and security management,
right through to everyday desktop printing, managed services and document management.
HP does it right.
Computing
Take the edge with stylish, versatile devices and innovative security solutions.
Find Out More
Print
Ink, laser, wide format, managed services. Print solutions that optimise security and workflow.
Find Out More