Our purpose is simple. To deliver IT solutions that enable organisations to evolve and transform the way they work. As of the UK's leading IT Reseller's, we are the technology partner of choice to help businesses of all sizes through their digital transformation journey. By architecting a winning blend of private and public cloud with traditional IT, we create a flexible, software-defined, secure and scalable hybrid IT environment. We're passionate about delivering an outstanding customer experience and are trusted by some of the largest corporate businesses and governing bodies in the UK. Our customers are always at the heart of what we do.
Our corporate work space solutions are built upon a pedigree of knowledge and experience which addresses these new trends, whilst enabling agility, security, performance and control. We pride ourselves on our ability to deliver great customer service, and we are passionate about helping businesses digitally transform their environment. We are professional, reliable and easy to deal with, and will always go above and beyond to ensure our customers receive the best possible outcome. Through our training and development programmes, our people are always up-to-date with industry and technical knowledge, so they are best placed to advise on the perfect IT solution for your organisation.
We are trusted by some of the largest British organisations, including The London Stock Exchange and Prudential
We have an in-house team of accredited technical pre-sales, solution architects, deployment specialists, and technical engineers
We are award winning for our IT services
We have deployed over 250,000 devices across UK organisations
Welcome to the modern workplace
Today's workforce have an expectation to be able to work anywhere at any time, and it's more important than ever that organisation's embrace and empower mobile working. The digital workplace embraces new workstyles, inspires innovation and attracts and retains top talent in your industry.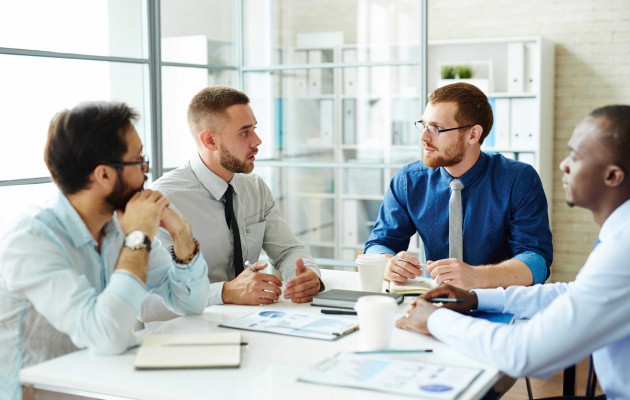 Being able to work anywhere at anytime
Today's workforce have an expectation to be able to work anywhere at any time, and it's more important than ever that organisation's embrace and empower mobile working. The digital workplace embraces new workstyles, inspires innovation and attracts and retains top talent in your industry. Download our modern workplace whitepaper to understand more about the benefits this could present to your organisation, and how by just introducing the right technology into your business, you will see a return on your investment.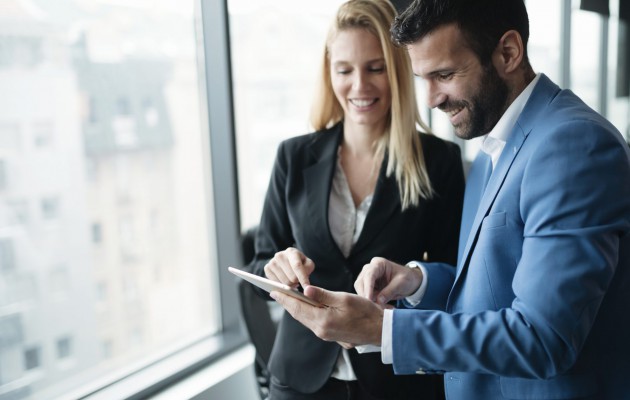 Customer centric
We put our customers at the heart of everything we do and go the extra mile to ensure we deliver on our promises.  From the top of organisation downwards we demonstrate our core values of customer service, and always put the customer at the heart of everything we do. We provide a consultative approach and range of life-cycle services that consider all elements of engagement. XMA adopt a 4 phase methodology when it comes to our customers. Find out more about our 4 pillars of customer service
Increasing business efficiency with hybrid cloud technology
We've built strategic relationships with a select number of partners to deliver Cloud Services that are able to bridge the gap between public and private cloud, enabling effective, hybrid deployments. It's our aim to help create an agile computing environment that remains flexible enough to grow or change in the future. We'll help you identify the varying needs across you organisation and find the best cloud option for your workloads – in terms of functionality, performance, availability, cost and security. Because hybrid-cloud supports the major technology vendors, you gain the added peace of mind knowing that you won't be locked in to a single vendor cloud stack and can focus on delivering services to the your users utilising the right cloud at the right time.
Enabling the remote worker through end-user compute and mobility
Our End User Compute Services help to bring the modern workspace to life by integrating users into the computing environment. We help develop your EUC strategy by understanding how and where your users currently work, and how they access and use digital applications to enhance productivity. It is also important that we understand your vision and plans for future growth, as well as the threats that may challenge achieving that. From here, we can define your EUC strategy with an unbiased approach to help you select the best device, platform, applications, security and device management for your organisation.
Keeping your business safe with cyber-security solutions and networking
By providing the right software based security solutions, we can assist you in protecting your most valuable assets throughout your environment from internal and external threats. We can help you to better understand your software estate and licensing risk. From defining the right licensing mode, the roll out and migration of new software, through to user training and Software Asset Management, we ensure complete transparency, cost predictability and control.
Business continuity through IT Services
Our range of IT Services ensure on-going business continuity, whilst providing a solid platform to accommodate change.  We have unprecedented access to all of the key technology players as well as access to a wide range of class leading in-house capabilities and skills.  This enables us to not only recommend, configure, integrate and support systems and devices to effectively drive transformation across your organisation, but also deliver robust and flexible support services to ensure your IT delivery is both effective and value for money.
Windows 7 support has ended
Windows 7 support has ended. Now is the time to shift. If you continue to use Windows 7, your PC will still work, but it may become more vulnerable to security risks and viruses.
Learn more

As a global, multimedia broadcaster, Viacom has extensive storage requirements, for all its administrative databases as well as special projects that support all the non-broadcast IT. As VIMN's global presence continues to grow and prosper, its ability to scale up and increase capacity, on demand, will become ever more critical.

When your business relies on IT systems, you need to have complete confidence in your solution's capability. That was why when CPC needed a new range of printers, Martin Williamson, the company's stores development manager, opted for a managed print solution from XMA. ​
Straightforward IT procurement at your fingertips
Register for the XMA Store
Our transactional platform, ideal for business customers and consumers wishing to make straightforward IT purchases. We offer over 100,000 products to choose from and free delivery on all orders.
Register now