Performing under pressure
Having been put to the test by tough independent testers and business everywhere, the verdict is in on the Brother laser range. Proven to deliver high performance, reliability and great value for money, it's clear how these machines have helped Brother become the number one brand for laser printers.
Independent testing facility Buyers Lab examined the Brother laser range over 2 months, printing up to 80,000 pages, and the results speak for themselves. With no service callouts required and no post-test servicing needed, the printers proved themselves to be faultlessly reliable and excellent performers time after time. Other areas the printers excelled in included:
Superior print quality
Simple setup, operation and maintenance
Mobile and Cloud connectivity
High-grade security
Large paper capacity
Lower than average energy consumption
Reliability where it matters most
Businesses across the UK have put Brother's laser range to the test too, and trust them to deliver every time. Here's what happy customers are saying about these dependable printers.
Colour printers you can count on
Every machine across the colour laser range has been proven to deliver crisp colour prints every time. Whether you need a dependable single function printer or a high-performance all-in-one, you can count on our tried and tested colour laser range to deliver the 'highly reliable performance' recognised by Buyers Lab.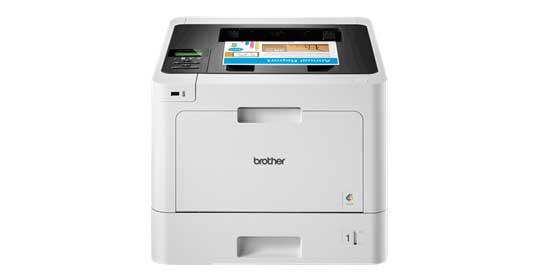 HL-L8260CDW
Mono machines that always deliver
With high ratings from Buyers Lab and fantastic customers reviews, the quality, performance and reliability of Brother mono laser printers has been put into black and white too. Whether it's print, scan, copy or fax you won't be let down by the robust build quality and tested reliability you're guaranteed with these machines.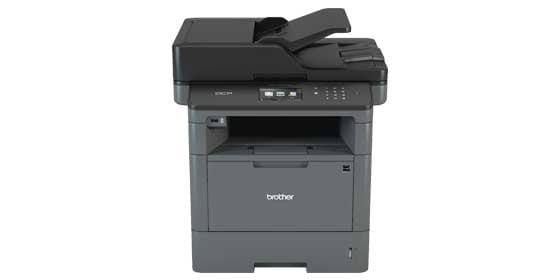 DCP-L5500DN
Whether your plans are to integrate into a managed print strategy in the future or to just help make a difference in the way you operate now, we make printing easy.
Our print specialist are on hand to help, alternatively, buy online at Big Office Little Office.