Why XMA for your deployment?
Over 100 years combined experience
Our Apple Deployment experts have combined experience of over 100 years of deploying technology devices
Over 32,000 devices deployed so far
So far we have deployed over 32,000 Apple devices to education establishments across the UK
Bespoke and tailored deployment for your school
We can pre-install apps and build bespoke toolkits suited to your schools brand and requirements
Supporting one of the largest iPad deployments in Europe
XMA are supporting the deployment of over 52,000 iPads into schools across Glasgow – one of the largest deployments in Europe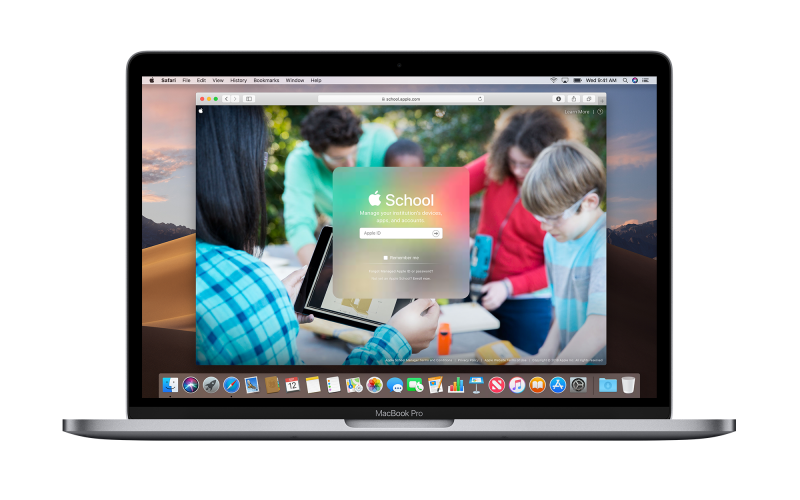 Seamlessly deploy devices across your school with XMA
We can help you manage the distribution of your devices to students and staff, and we will guide you through the steps you need to take to complete the device configuration. Our education experts are there from day one of handing out devices to the students, through to the ongoing management of the devices, including bespoke training delivered by our Apple Professional Learning team to ensure ease of adoption across educators and students. We have delivered countless 1:1 Apple deployment projects to schools across the UK, and are ready to support your establishment in its technology deployment.
1. Consultation
We will work to understand your schools desired outcomes from technology. This stage enables us to make the best possible recommendations and plan your deployment efficiently
2. Planning
We then develop a bespoke deployment plan unique to your requirements, and will recommend best practices regarding Apple deployment methodology
3. Configuration
XMA can make the deployment of your technology more efficient through our on-premise device configuration centre.
4. Deployment
Our team of experts will configure the Apple devices in-house ready for the deployment to your students and staff. Speak to us about the multitude of 1:1 iPad deployments we have delivered to schools across the UK
5. Ongoing Management
We will support you in the ongoing management of the devices through our professional services, as well as enabling you to be self-sufficient in device updates for the longer-term
6. Technology Refresh
Our Lifecycle Management service has been built to provide you with the best possible return from your IT assets. We offer a simple device refresh process, enabling your school ease of access to the latest Apple technology.
'We have been extremely satisfied with all aspects of the 'complete' service provided by XMA through all phases of the project; from trial, through initial rollout, implementation and now ongoing. They have been with us every step of the way and continue to be a valued long-term strategic partner. They provide what feels like a very personal service, tailored to our requirements and expectations. 
With the solution provided by XMA we've been able to demonstrate a real benefit to staff and students and deliver a measurable and sustainable positive impact on teaching and learning. With the ongoing support of XMA, the use of iPads in our classrooms is now completely embedded and integrated to such an extent that to our students use them as they would a pencil, pen or ruler.'
Director Primary Education, Unity Schools Partnership
Get started with Apple Classroom
XMA are here to support you every step of the way on your Apple journey, and that starts at the very beginning with the IT deployment. We are here to help you get started with your new devices to ensure a seamless experience from the moment you open the box. Whether you are using iPad or Mac, both are designed to work seamlessly in an environment that requires minimal IT resource – and thanks to Apple School Manager, it's easier than ever to set up devices ready for the classroom.
Find out more