Protect the planet with HP Planet Partners free and easy recycling service for supplies.
HP Planet Partners is HP's dedicated return and recycling service for Original HP ink and toner cartridges.
Recovered plastics from these cartridges are used to manufacture new Original HP ink and toner cartridges.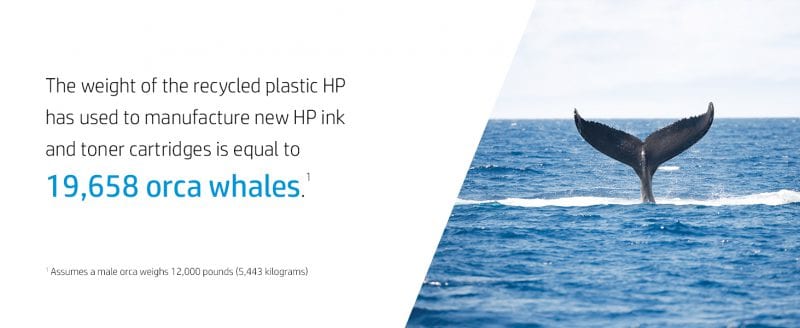 Your benefits when participating in HP Planet Partners for supplies:
Quick and easy recycling- Choose between various comfortable return options and reduce your environmental footprint
Free of charge return- No matter if you use postage-paid return envelopes or HP's box delivery & pick up service, there are no costs for you.
Sustainable printing- Cartridges collected via PPP are part of HP's closed loop recycling process and turned into new ink and toner cartridges.
Responsible involvement- Proof your efforts for sustainability with certificates available for corporate customers.
Close the loop with HP
When recycling your HP cartridges via HP Planet Partners, you help bring products back to life. All returned cartridges go through a multiphase recycling process in which materials are refined for use in a new Original HP cartridges and everyday products. For more information on how to protect the planet via HP Planet Partner Programme please visit here.