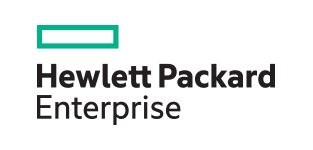 Netflix, Microsoft 365, AWS. Cloud services have quickly become a crucial part of our everyday lives, both for work, and for entertainment. However, while many of us depend on cloud services every day, many businesses are still reluctant to switch their infrastructure to a purely cloud-based one. It's an understandable concern. After all, we like to keep control of our precious data, not rely on others to do it for us.
But sticking to a traditional infrastructure setup does mean we miss out on some of the benefits of cloud. Namely, that ability to instantly upscale network capacity and storage space, as well as the advantage of being constantly up to date, not falling into obsolescence over time.
So, how can businesses take advantage of these features, without giving up their on-site servers entirely? Chances are, you're already aware of the answer – by going hybrid.
A hybrid solution, such as HPE's GreenLake, does exactly what you'd expect. It combines an on-site infrastructure with advanced cloud features, giving you the best of both. That means full control of your precious data, and simple management tools that are quick to adopt, as well as simple scalability and full support for hybrid and remote workers, without stressing your servers. It also stays relevant for longer, as the cloud element remains up to date at all times, while the on-site element will be supported for years to come.
So, if you're facing frustrations or worries around your existing infrastructure, remember, an upgrade may not be as out of reach, or as hard to do, as you might think.
Speak to a member of our team to find out more.