Apple Augmented Reality in your classroom
Mobile technology is providing new opportunities for learning in the classroom and teachers now have access to resources that can further enhance the learning experience. Alongside a teacher's expertise in igniting curiosity and stimulating great questions, Augmented Reality (AR) can alter the learning environment and allow children to explore opportunities that weren't previously possible.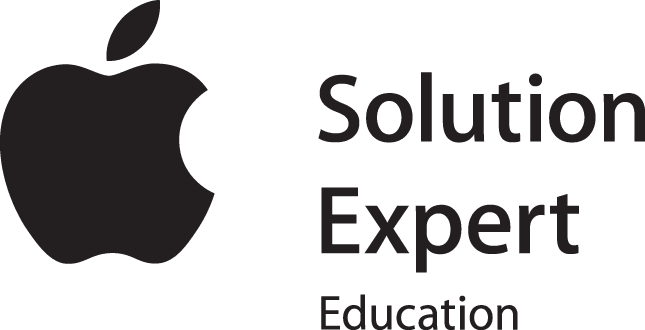 Have you ever wondered what it was like to walk alongside dinosaurs?
What about exploring the universe, and stepping inside the space station?
Maybe you always struggled in science lessons when it came to learning about the human body?
Perhaps things would have been easier if you could have seen the human body in every detail, and see for yourself how all joints fit together.
AR in the classroom allows students to visualise what they cannot immediately see. Teachers now have the capability to bring this concept to life, and deliver some of the most inspiring lessons that pupils will ever experience.
XMA want to provide you with some inspiration for AR in the classroom, because there is a world out there ready to be explored – and it can all happen right there in the classroom!

Here are our favourite apps which can easily be incorporated into lesson plans:
Augmented Reality apps

My Very Hungry Caterpillar
Ideal for: early primary school
Requires: iOS 11.0 or later
This is a 3D interactive app, suited to early primary years. This is the perfect way to start introducing younger pupils to the world of AR and technology.
My Very Hungry Caterpillar teaches them the vital skills of responsibility; the children will need to nurture the caterpillar by feeding it and looking it after through every stage of growth until it turns into a butterfly.
This app will also teach them about evolution of growth; they will witness the caterpillar growing bigger and bigger until it turns into a beautiful butterfly.


Froggipedia
Ideal for: secondary school
Requires: iOS 11.0 or later
This apps provides new ways in bringing anatomy to life in your biology lessons, exploring intricate anatomical systems of a frog and its life cycle.
This app will help students to understand how a single celled egg can turn into a tadpole, then into a froglet and eventually to a full grown frog. By using this app, it means that there's no need to physically dissect a frog in order to understand the full structure. This is interactive learning at its finest!
If you like this Augmented Reality app – try out 'Brainapse':
This is the same concept as Froggipedia, only this time with the human brain. Use this interactive app to engage your classroom in the functions of the human skull and brain. You can teach them about the different brain cells, experience how the brain communicates with the five senses and understand the timeline of the human brain evolution.


Complete Anatomy 2019
Ideal for: secondary school
Requires: iOS device
Used by 200 of the world's top universities, this app is regarded as one of the worlds most accurate and advanced 3D anatomy apps.
This app includes a betting and dissectible human heart in 3D – there is no better way for your pupils to get up close and hands-on with the human anatomy. This app clearly explains and demonstrates pain and growth simulation and the different functions of the human body. Welcome to the future of science lessons.
Want to learn more about how to use iPad and apps in the classroom?
Get in touch with our team today