Trying to get everyone in one place for a meeting or important discussion is an ache and pain every business experiences… and as your business continues to expand, the higher the urgency for effective collaboration tools.
If you are a modern business, you likely have remote workers. Remote workers can be those who operate from home, or are often on the road for customer visits. This can make communication a real challenge, certainly for larger organisations. Without effective communication you are more likely to misunderstand information, miss deadlines and tasks can remain incomplete.
However, there are so many technologies available to your business that empowers communication and brings employees and customers together, no matter where you are in the world. Collaboration tools are now an essential part of your working day; these tools can help to open doors of communication, and provide a seamless experience of file sharing, video conversations, and project management. No matter where you are in the world, it can feel like your colleague or customer is sat right there next to you.
We know what you're thinking. "But there are so many collaboration tools out there, how do I know which one is right for my business? Where do I even begin to look?!" But don't worry, we have provided a breakdown of the best collaboration tools, and what the key benefits are for each. This will allow you to see the features of every platform, no matter the operating system, and make a better informed decision for your organisation.
Collaborate with Microsoft 
SharePoint Online
Welcome to your new company intranet! Build your own channels to inform your employees of company updates, and drive organisational efficiency by sharing common resources and applications on portals.
SharePoint empowers teamwork with dynamic and productive team sites for every project team, department, and division. Share files, data, news, and resources. Customize your site to streamline your team's work. Collaborate effortlessly and securely with team members inside and outside your organization, across PCs, Macs, and mobile devices.
At XMA, we love the really personal touches you can add to your SharePoint channel – including a social media stream, events calendars and company news.
Microsoft Teams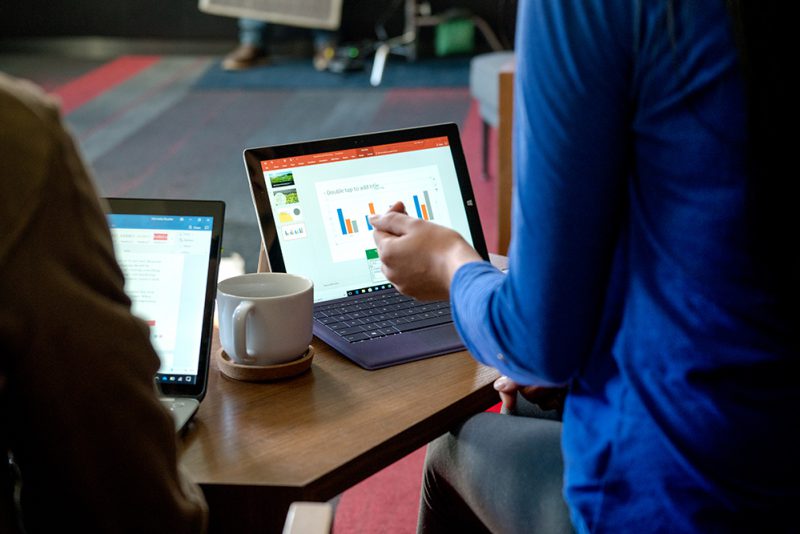 When you have a place to create and make decisions as a team, there's no limit to what you can achieve. Teams brings everything together in a shared workspace where you can chat, meet, share files, and work with business apps.
You can connect your colleagues to content through file storage and sharing, as well as get end-to-end security, administrative control and compliance – all powered by Office 365.
It's so easy to start work in Teams. You can get going in just 4 simple steps:
Create a team: sign up, create a team name and description and decide who you want in the group.
Invite your team mates: Ask people to join your team and welcome them with an @mention
Pick a project: choose the project you want to work on together. Upload the relevant files that you can all collaborate on, and start the conversation
Connect on the go: Don't forget to download the app to your phone! That way you never have to miss a call or a meeting no matter where you might be in the world.
Want to know more about how XMA have embraced Microsoft Teams? Find out more here
Collaborate with Google
G Suite
G Suite allows you to connect with your colleagues, create everything you need to bring a project to life, access and store files, and control users… devices… and data securely.
This cloud based tool ensures that everyone in your organisation can be brought together with a common purpose. Google drive can host huge design files in one place, whilst also including features that allow you to collaborate on files and transfer them from one place to another. This online sharing tool makes your interaction with colleagues and customers more personal and sociable.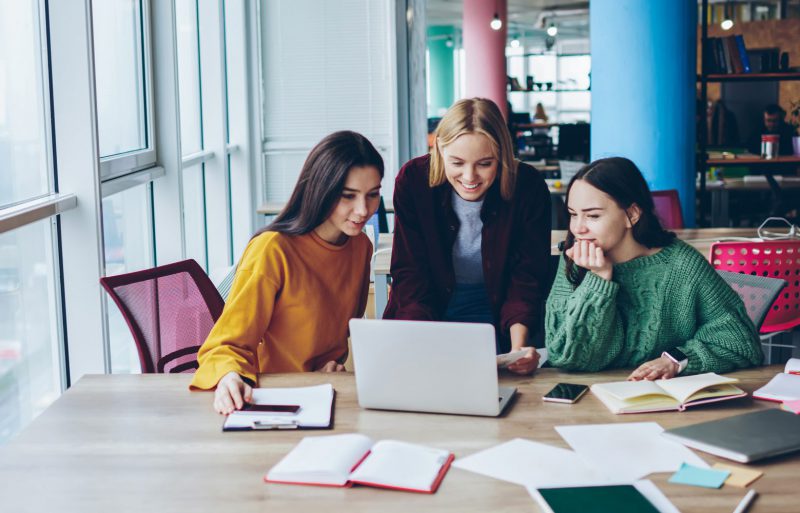 Here are some of the top collaborative features of G Suite:
With one click, turn your meeting into a video conference from any camera-enabled computer, phone or tablet.
Share your screen to review your work as a team and make decisions on the spot.
With online collaboration comes security measures. Built with businesses data protection in mind, there are security options such as 2-step verification and single sign-on, and use mobile management to keep your data safe in the event of a lost device or employee turnover.
Find out more about how to empower the modern cloud worker here.
Collaborate with Apple 
iWork
iWork is your office suite of applications by Apple. With Pages, Numbers and Keynote for iCloud, you and your team can access and edit all your documents on an iPhone, iPad, Mac or PC web browser. Just sign in to iCloud.com, open the web app and start working. Whether your collaborators are across town or on the other side of the world, it's amazingly productive.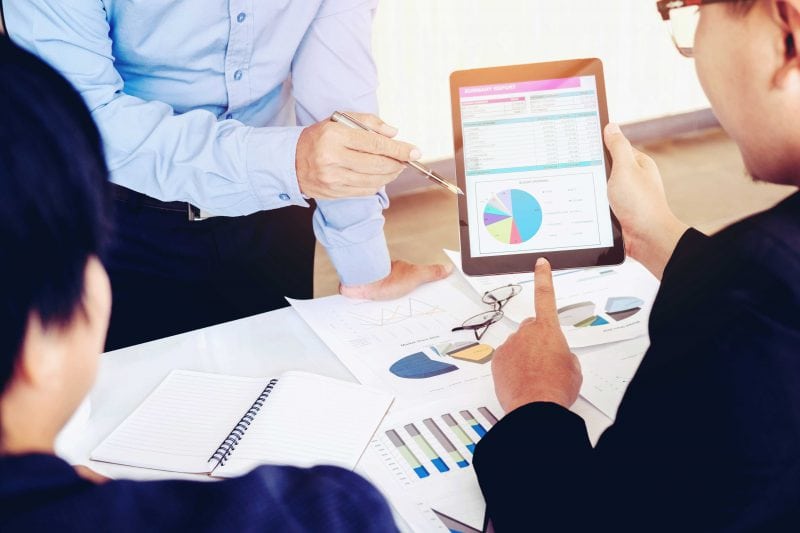 You can work on any document on any Apple device. The documents you create using a Mac or an iPad will look the same on an iPhone or web browser, so you will always be feeding back and working on the same version of a file. You can store your Pages file on iCloud or Box, so that everyone can collaborate.
And there's no need to worry about security – you and your colleagues can unlock documents with Touch ID or Face ID on compatible devices. You couldn't get more secure than that!
Want to speak to us more about modern collaboration tools?
Speak to one of our experts today by filling in the contact form below.