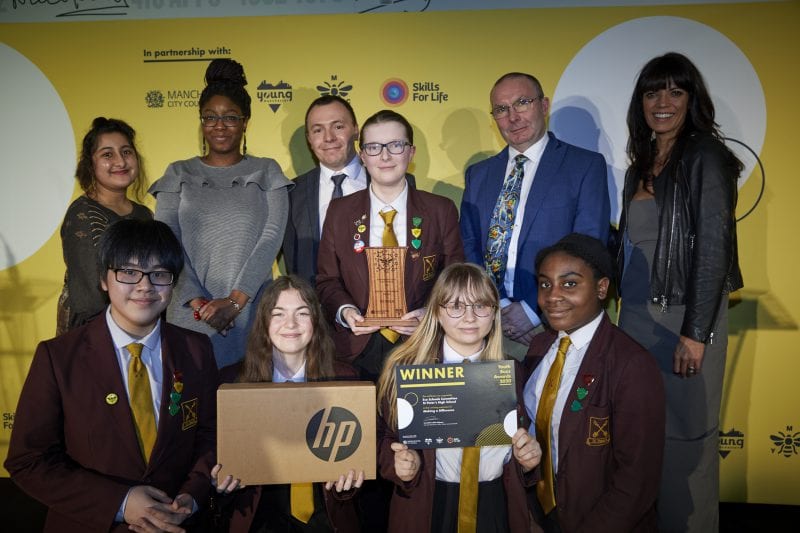 XMA and HP are proud to have sponsored the 2020 Manchester Youth Buzz Awards, donating Laptops and Microsoft Office licences to recognise the category winners. The Youth Buzz awards recognise the positive work and contributions young people aged 11 to 19 make to Manchester. The donation of these prizes provided with the category winners with life changing technology, and in some cases, their first ever electronic device.
The event organisers were over the moon with our contribution in partnership with HP:
Yvonne O'Malley, wrote "We have received fantastic feedback from sponsors, finalists, winners and VIP guests which has been overwhelming, with everyone saying how much they enjoyed the event and how privileged they felt to have taken part. Your partnership to the event was key to its success, it was fantastic to witness the response of the young individuals and community groups who received the laptops and the impact it had on them. Partnership plays a crucial part to the Youth Buzz Awards and without the valued contributions, it simply could not take place."
David Naraynsingh, wrote "I just want to echo everything Yvonne has said, the laptop donations were greatly received and contributed significantly to the overall success of the night , I have already received very positive feedback from the winners on the difference having a laptop will make to their lives in particular for school and college. Also, receiving a laptop gave a great importance to all the winners and finalists for the reasons why they were nominated and what they had achieved".
The evening was a great success, most importantly, the finalists had a wonderful evening celebrating their inspirational achievements.