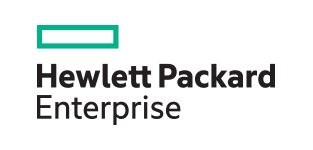 If you work with technology, you've probably read more than your fair share of articles and guides to digital transformation over the years. But knowing the end goal of effective digital transformation is one thing, making it real is quite another.
Of course, the key to making a success of digital transformation is your data. But deciphering an ever-increasing pile of numbers and usage statistics isn't easy, and many analytics tools only quantify things, they don't provide suggestions.
Of course, in order to keep up with changing needs and application potential, many businesses think the answer is to invest fully in the cloud. But is this the right answer for everyone? Your data requirements are far too dynamic and diverse. On-premises infrastructure is hard enough to manage on its own, and many cloud services simply aren't optimised to do the job you need.
This is where AI comes in. By opting for AI-driven intelligence as a service, you can get the automated helping hand you need to optimise your cloud operations, continually stay current, and enjoy the benefits of a hybrid setup. Best of all though? You only pay for what you need.
The right solution needs to be capable of driving itself and fully automate your data infrastructure. That means identifying problems and fixing them, or predicting issues before they happen. It means pinpointing issues within your stack, such as underutilised or unnecessary assets, and it needs to take the guesswork out of your decision making. You need to have faith that the system is doing the right thing for your business, without you constantly having to steer it in the right direction.
At XMA, we recommend HPE Alletra for this. Why? Well, because it meets all of these requirements.
First off, it includes HPE InfoSight—the AI engine that has already eliminated over 1.5 million hours of downtime for users by predicting and preventing problems across the entire infrastructure.
Alletra's close coupling to the Data Services Cloud Console is also an enormous advantage. It helps to deliver a common, cloud operational experience across all workloads, wherever they're located.
And finally, when it's coupled with HPE GreenLake, it enables you to access the best of cloud from your on-premises setup, with all the benefits of as a service.
With Alletra 6000 and 9000 available, these servers are the next step of the journey started by HPE Nimble and Primera. Capable of running any application you can think of without compromise, they're an ideal upgrade for your business. They're powerful, reliable and outrageously intelligent.
So, if you're struggling to keep on top of your digital transformation journey, don't worry. The machines can do the hard work for you.
Want to find out more about HPE Alletra? Click here.