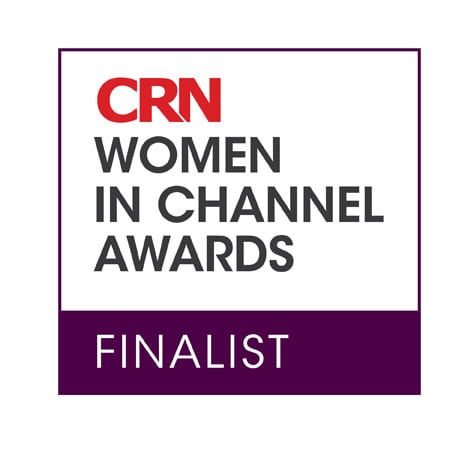 Historically, the IT industry has always been hugely male skewed but with the gender imbalance beginning to slide, it's time we celebrated the women who are already making a significant difference in the channel.
The CRN Women in Channel awards recognises and applauds female talent, celebrating their success and achievements as entrepreneurs, leaders and exceptional employees. Over the recent months, resellers, distributors and vendors across the UK, have been nominating outstanding women within their organisation, as those they believe to be role models, able to inspire the next generation.
At XMA, we are powered by our people. We promote diversity and equal opportunities and as such, are extremely proud to announce four short listings at this year's awards.
And the nominees are…
Technical Employee of the year
Jen Norman – Head of Infrastructure Transformation
Not only is Jen nominated for the Technical Employee of the Year award but she is also on the judging panel! As the Head of Infrastructure Transformation at XMA, Jen is leading the way in digitally transforming our customers and has also been working on a series of vital social impact projects as part of the huge University of Northampton project. For someone whose original career path was to be a ballerina, she has excelled in the industry!
Manager of the Year
Katie Goodwin – Head of HR
The manager of the people! As the Head of HR, Katie has helped XMA achieve its vision of being a great place to work.  Implementing a new HR system, helping enhance our vision and values, supporting the introduction of our Learning and Development Academy and working with partners to design an interactive and informative Induct and Inspire workshop for all staff – Katie has been at the forefront of allowing the workforce voice to be heard.
Rising Star
Emily Bovington – Head of Project Support Office
At 24 years old, Emily is already managing a team of 10! A self-taught manager, her staff's success and satisfaction is what is most important to her and she has worked hard to build and restructure a team to offer progression and learning opportunities to support their career development. She is wise beyond her years, and has made huge career progress in a short space of time. She now has 100% staff retention in 12 months and has helped deliver over £10mill+ of projects for XMA – and growing!
Unsung Hero
Gina Vaccarella – Events Manager
Having meticulously organised more than 100 events since joining XMA, Gina has made a real difference to how we engage our customers and internal audiences. As example, with her desire to transform traditional learning styles, Gina took the lead on establishing a social outreach programme which offered teachers access to free training in a fun and exciting environment, providing fresh ideas and skills to apply in the classroom.
The awards ceremony will take place on the 18th October where we look forward to celebrating success with other inspirational women from across the channel.