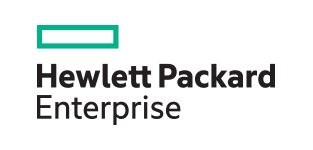 Two years after the start of the pandemic, chances are you've settled into a new working routine. For a large number of us, that means skipping the commute, and working from our ever-improving home office setups.
However, behind the scenes at businesses, decisions need to be made. Can existing IT infrastructure properly support this new hybrid working norm, and how ready is it for future challenges that are yet to fully reveal themselves?
Some legacy setups simply weren't built to handle the challenges of remote working, and while they can be made to work, they're far from the most efficient or secure option out there, so if you're relying on an older system, it might be time to consider a change.
Of course, changing a business' infrastructure can feel a bit daunting. After all, those server units hold every scrap of precious data, and every member of staff connects to them every day to do their job. A long, drawn-out process to replace them is not in anyone's best interest and may be the reason legacy infrastructure remains unchanged for many of us.
So, let's go back to the initial question at the top of this blog: Should IT teams be nervous? The simple answer is no. That's because modern hybrid infrastructures offer the ideal solution. They're quick to implement, incredibly flexible, can grow as your business does, and offer the highest level of security available.
Our experience working alongside HPE has seen us install this powerful new infrastructure in a way that minimises, and even practically removes, any disruption your business might face.
So, if you're ready to get started with hybrid infrastructure, and to enjoy the benefits afforded by greater control and flexibility, it's time to speak to a member of our team. There really is nothing to fear.