Brexit Committee News Update – September Update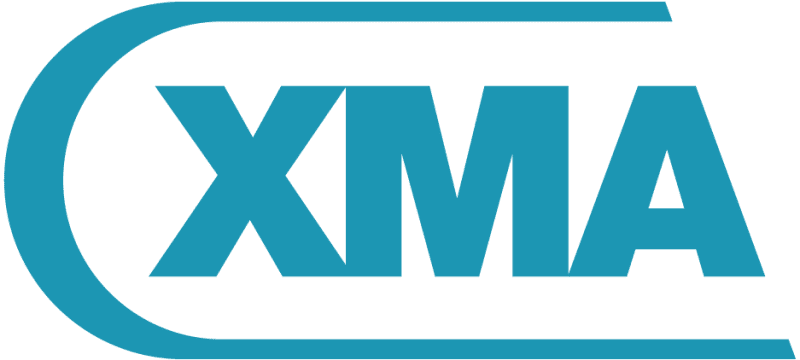 It would be easy to spend time speculating on what might happen as a result of the recent tumultuous events in Parliament – but XMA intend to focus on the practical measures the business is taking for our customers and suppliers. Most relevantly, the business is still preparing for a 'no-deal' Brexit on 31 October 2019 and ensuring we are as prepared as we can be for this date – whether or not there is an extension.
Imports
Most XMA suppliers are still in charge of their own delivery to XMA warehouses or to end-users directly. Many are finding new shipping/delivery routes into the UK ensuring that they might navigate delays at port of entry as best they can. The government have increasingly insisted that they are ready and will not create delays by stopping goods for customs checks on the border in the UK. XMA are working with all our major suppliers to smooth such entry procedures and understand their methods of shipping, including collecting goods from port on their behalf.
However, a number of vendors have changed their terms from DDP (Delivery Duty Paid) where the vendor (seller) is responsible for import duties/taxes and customs clearance to DAP (Delivered At Place) where XMA, the buyer, will be responsible for payment of duty and clearance. This may add cost to the product and customers should be aware that such terms have changed if they are buying directly from vendors. XMA are well prepared for this extra administration and will advise customers accordingly at the time of order. However, a key element of this extra cost will depend on tariff rates (see below).
Exports
Through our parent company Westcoast , XMA has access to an outstanding International Shipping team able to assist customers with all their shipping requirements outside the UK. The CBI are convinced that European markets are not ready for Brexit and will penalise/fine British exporters that do not submit the correct paperwork. Hence XMA's main work has been centered around producing a commercial invoice on shipments acceptable to European customs detailing the appropriate commodity codes and country of origin where required. XMA terms will also be DAP and our goal is to take responsibility for your shipments up to Proof of Delivery stage ensuring the process is as streamlined as possible providing our usual excellent service.
Tariffs
In all, whilst XMA and Westcoast stock over 100,000 different skus, there are 570 different 10digit commodity codes – the majority of which currently do NOT attract any tariff to EU countries or most other export markets. This can change at any time and recent conversations between the USA and China show that the US are due to impose tariffs on technology products manufactured in China on 19 December 2019. (https://www.bbc.co.uk/news/technology-49644325). This is not the case in the UK but demonstrates that our industry cannot be complacent and assume that exports will never attract a tariff. These tariffs will be our customers' responsibility to account for but we will able to advise customers on such tariff rates.
Provide an accurate quote
Advice of any country rules
Advice of any vendor rules
Gaining an understanding and confirmation in writing of use of goods
Provide all documentation specific to the country/product
Manage the process from quote stage to delivery
Set expectation on occasions end-user may see XMA's pricing
Details of dangerous/dual use goods
Certificates of conformity if needed
C88/SAD Form normally completed by our courier
Any license requirements achieved through SPIRE (government's export licensing system – https://www.gov.uk/government/publications/spire-online-export-licensing-guidance/using-spire-to-get-an-export-licence)
Customer Responsibilities
Ensure their end user is able to import into country of destination
Ensure their end users are aware that THEY must cover customs duties
Provide correct end user details – full address and contact information
To advise what the end use of the goods will be
Import declarations
The important point is that XMA will help all customers with their international shipping requirements so please do not hesitate to speak to your account manager who will engage our shipping team.
Ireland
There have been some positive developments in shipping to Ireland since our last Brexit news. Every single shipment will attract an admin fee of €25 making single parcel deliveries uneconomic. As a result, XMA will be working with our logistics provider to ship all goods overnight from the UK on a single manifest and redistribute them from a bonded warehouse in the Irish Republic. This may add some cost and time to Irish deliveries but these will not be prohibitive.
Inventory
Our parent company Westcoast will once again be taking in approximately one month's extra inventory for certain vendors during October hoping that this will sufficient to alleviate any short term issues arising. Clearly this is not a long term fix but Westcoast's new 340k sqft warehouse in Andover – which should complete its fit out in October – demonstrates our commitment to hold more stock where required either pre-sale or post-sale. Our offer will include outsourced logistics and configuration facilities.
HPI's Disclaimer for Commodity Codes
Please see what HP's disclaimer for commodity code accuracy is. Expect all vendors and suppliers to adopt a similar disclaimer.
HP Inc. provides this data for informational purposes only. Classifications are subject to change and HP Inc. does not represent, warrant, or guarantee that the information is complete, accurate, or up-to-date. The information provided is not intended to constitute legal advice or to be used as a substitute for specific legal advice. Under the US Export Regulations, the US Government assigns your organization or client, as exporter/importer of record, the responsibility for determining the correct classification of any item at the time of export/import. In some cases there are restrictions that apply to exports based on the product, the end-user, the end-use, or the country of destination, and an export license or other authorization may be required prior to shipment. The Department of Commerce's Bureau of Industry and Security provides a web site and can assist you with determining the need for a license or with information regarding where to obtain help prior to exportation. The URL is: http://www.bis.doc.gov.
Conclusion
Whilst it may be easy to worry about what might happen, particularly in light of the recent publication of Operation Yellowhammer papers, XMA are focused on helping all our customers and suppliers through the changes ahead. Our couriers have employed more staff and implemented systems and XMA have added layers of expertise, warehouse space and code/tariff checks to manage through predicted eventualities. Keep Calm and Sell On!
FAQ's
How do you identify/manage controlled/dual use products?
Before we ship anything, we assess who the end user is and what the end use of the goods will be. We already expect the end user in country to complete an end user undertaking.
How do you prevent shipments to denied parties?
Such risks are highlighted to us by our carriers. We will then contact relevant customers to obtain further details and plan a way forward if possible.
Can you help with Export Licence Applications?
If the end-use is for military purposes, for example, we have the capability to apply for a licence through the correct platform.
Record keeping and audits?
We obtain the proof of export and POD for every shipment we do outside the UK. We conduct internal audits frequently and are audited externally.
For any questions or queries contact our XMA Brexit committee at approvals@xma.co.uk