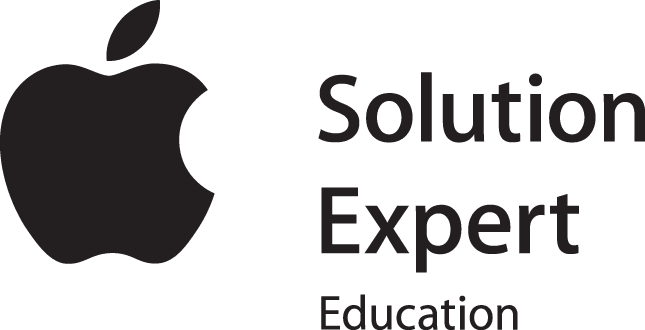 Reduce your workload with a brand new classroom assistant
It is a commonality across schools that teacher workload is too high. Teachers are forced to spend too much time on administrative tasks around data management, rather than focusing on the most important element of the profession; teaching.
With only 40% of their time actually dedicated to lesson planning and delivery, schools are recognising a need for change.
Teachers need access to tools that can help them to streamline their workflow and reduce their overall workload. There are so many tools with iPad at a teachers disposal that can provide valuable insight into
student's progress and seamlessly collaborate.
The tools can provide instant feedback on school work, guide students through a lesson and keep the class focused on the task, as well as share information and documents with pupils, staff and the parents across the school.
Technology now has the ability to transform the way schools can approach reducing teacher workload. Admin time can be significantly reduced for both teachers and other staff at the school by implementing and utilising education technology effectively.
With this in mind, we've pulled together a list of our favourite apps for you to use in the classroom to help reduce teacher workload, so more time can be focused on delivering lessons that students will never forget:

Classroom: Your new teaching assistant
Requires iOS 11.3 or later. Compatible with iPad
Classroom turns your iPad into your very own teaching assistant. Through the use of Classroom you can guide your students through a lesson as well as monitor their progress. This app also gives teachers the capability to launch the same app every students iPad. Alternatively, you can launch different apps across each iPad if your students are working in groups.
"How can I trust my pupils to focus on the task at hand, and not launch different apps on their iPad?"
There is a feature on the Classroom app called 'Screen View', which allows teachers to view what is on each students iPad screen. You also have the power to lock or pause all iPad screens if there is a need to refocus the class, or focus on one particular element. At the end of the lesson, there is a capability to log all students out of Shared iPad so they can begin focusing on their next task.
"I have lots of files to share with the class. How easy is it to transfer files to each student via iPad?"
It's now easier than ever to share files with your pupils. With just one tap, you can Airdrop any file to any iPad in the classroom. Teachers can then ask students to Airdrop their files to them in order to present their work at the end of the lesson – no more worrying about losing students work or important files! They can now be stored in one central location.

Schoolwork: A new base for you and your students
Requires iOS 11.4 or later. Compatible with iPad
This app is designed to help reduce teachers workload, and maximise every student's potential. You can collaborate and provide instant feedback, tailor instructions to suit student needs, and more effectively organise assignments to automatically appear on students iPad's. You can also keep track of each student's progress, which will allow you to tailor the teaching needs to suit them.
Within the Schoolwork app is a feature called Handouts, where you can share a homework assignment, present collaborative documents including web links and photos, and even a specific link to an activity app.
Need some help getting started? Take a look at Apple's teacher's guide to the Schoolwork app for iPad – you can get yourself set up and using the app in no time! (https://www.apple.com/uk/education/docs/ getting-started-with-classroom.pdf)
"What's the difference between Schoolwork and Classroom?"
Classroom allows you to manage the pupils in the class, whereas Schoolwork allows teachers to view the progress of each pupil. Classroom allows teachers to see the capability and performance level of each pupil within the group, and Schoolwork compliments this feature by give teachers a live view of how students are performing and managing the group task as individual performers. Another way in which the two apps compliment each other, is that through Classroom you can lock students in to view a particular screen, and Schoolwork allows you to highlight the content you want students to focus on.

Showbie: The Paperless Classroom
Requires iOS 10.0 or later. Compatible with iPad and iPhone
The Showbie app is fast, easy and extremely effective for assignments and student feedback in your classroom. Through this app, you are able to assign, collect and review student work from thousands of compatible apps. You can even have your pupils complete assignments with Showbie's built in tools. You can also mark classwork using an Apple Pencil directly onto PDF's and images… record voice notes for verbal feedback or language exercises… and even create individual digital student portfolio's to add their work to.
"The school parents love to see examples of their children's work in the classroom. Can this app help me share classroom projects with them directly?"
The collaboration doesn't end with the students; you can also extend it out to the parents as well. This app allows you to invite school parents to view their children's work, and keep them up to date and informed of classroom activity and homework tasks.

Seesaw: The Learning Journal
Requires iOS 9.0 or later. Compatible with iPad and iPhone
Seesaw is a digital portfolio that inspires your students to do their best work and saves a lot of time in teacher workload. This app is used in over 200,00 classrooms, and 1 out of 2 schools in the US.
This is an evolution of what would have previously been a 'scrapbook', where work can easily be damaged or misplaced. By creating a digital portfolio with Seesaw, this can be a space where students have the ability to express themselves, reflect on their learning and develop something that they're proud to show to their teachers, parents and classmates.
Teachers can also collect student responses to classroom tasks, which means they have less papers to carry home each evening, and translate their notes, comments and captions into over 50 different languages – perfect for international or placement students.
"How can I find out more about the Seesaw app?"
You can visit the developers website here: www.web.seesaw.me . You can sign up free, and get more of an insight as to how teachers are using SeeSaw in their classrooms.

Speak to a specialist
Speak to one of our Education Specialists today, and we will talk top you in more detail about how XMA can help to assist you and your school with reducing teacher workload.
Email: schools@xma.co.uk
Tel: 01727 201820

Discover more
Speak to one of our Education Specialists today, and we will talk to you in more detail about how XMA can help to assist you and your school with reducing teacher workload.
Want to find out more about how iPad's are being used in classrooms across the world?
Watch Apple's Real Classroom Stories here: https://www.apple.com/uk/education/real-stories/
Want to know about other ways you can introduce iPad into your curriculum?
Read our blog on Augmented Reality in the classroom